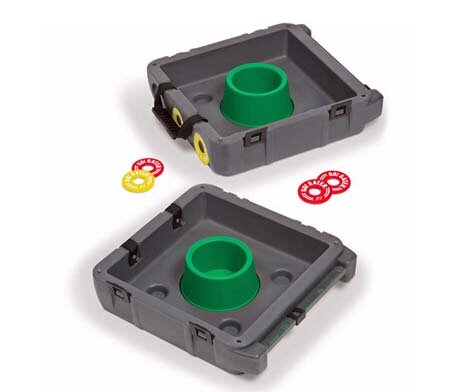 Washer Toss
Setup Area: 30' D x 6' W x 8' H
Outlets: No Power Required
Age Group: 12+
Attendants: Adult Supervision Required




Washer Toss is a game, very similar to horseshoes, in which 2 teams of players take turns attempting to toss washers into their team's respectful box. This game is great for any party, event, or occasion.
---

Object of Game
Earn points by landing as many of your washers into the green center cup or box as possible.
Boxes are placed a distance of 25 feet apart

Points are scored as follows:
Washer(s) in green center cup = 3 Points
Washer(s) in box = 2 Points
Washer(s) touching outside of box or on box lip = 1 Point

The first team to score 21 points wins!