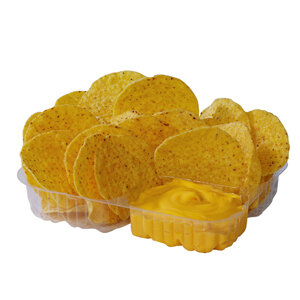 Extra Nacho Supplies
$24.00 per 50 Serving Nacho Cheese Kit
Add to Cart & select desired number of kits


Our premium nacho cheese sauce provides a rich, authentic taste that everyone will enjoy. One 140 oz. bag of nacho cheese sauce will easily serve 50-65 guests, depending on portion sizes vended. Also included is our heavy duty, two-compartment nacho trays.

---

What's included in a kit?
- (1) 140 oz. bag of Nacho Cheese Sauce
-50 Nacho Trays
Tortilla Chips NOT Included